I'm New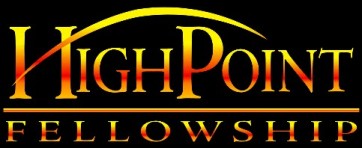 We are excited that you have taken the time to visit us. We are a church that is committed to being more than just a church---we are family. We are a family of believers that is making a difference in the lives of others within our community by reaching out with the love of Christ.
We offer regular activities for the whole family, and anyone else who is seeking to make a difference in the lives of others. We encourage you to take some time to navigate through these pages and discover who we are and all we have to offer.
We would love to have you as our guest anytime. It is our desire to help you be comfortable and to become a part of a friendly, caring, close-knit family. Come dressed casually in shorts, pants, or a dress. When you visit you will be welcomed by warm and caring people that aren't perfect, but that are striving to walk closer with Jesus every day.
If you do not presently have a church home we offer a warm invitation to you to make HighPoint Fellowship your place of worship---your church home. You need family, and we would love to welcome you into ours.
If we can answer any questions or provide any help to you please do not hesitate to contact us. Have a great week!